Drug and alcohol addiction can devastate those struggling with substance use disorders and their loved ones. However, with the right treatment people do recover. At Empowered Solutions Intensive Outpatient Program (IOP) in Ventnor, New Jersey, people get the help and healing they need to overcome their addictions and lead healthier lives. 
Our IOP provides an individualized whole-person holistic approach to treatment. Accordingly, we combine evidence-based methods with compassionate care to address all aspects of recovery. We understand how difficult it is to overcome addiction and are committed to providing the best possible support for our clients as they move through their journey toward lasting sobriety. 
What is an Intensive Outpatient Program (IOP)?
Enlightened  Solution's IOP in Ventnor, New Jersey, is a comprehensive yet flexible addiction treatment option for many people. The program has a strong focus on taking a holistic approach to recovery. Additionally, our IOP incorporates 12-step philosophy and evidence-based practices to equip clients with the tools necessary to achieve their personal recovery goals. 
The IOP at Enlightened offers personalized care plans designed to meet each individual's unique needs. Residential treatment programs require full-time attendance. Whereas, the IOP is structured in such a way that those with obligations such as work, school, or children can still benefit from treatment while continuing to fulfill their existing commitments. 
We understand that finding a balance between work and personal life can be a challenge, which is why we offer morning, afternoon, and evening sessions three times a week on Mondays, Tuesdays, and Thursdays. Our program is designed to help clients achieve their goals while still taking care of their responsibilities. Here, clients receive a personalized and effective treatment experience that fits seamlessly into their daily routines.
Ultimately, the primary purpose of IOP is to help individuals struggling with substance use disorders regain control of their lives. They learn healthy coping skills and awareness of triggers that lead to relapse. Clients gain insight into the causes of addiction while learning how to abstain from using drugs or alcohol and maintain long-term sobriety after leaving the program. 
With continued support from counselors, alumni programs, and recovery sponsors, clients reach new levels of self-confidence and fulfillment in life—without relying on substances for comfort or reward. 
What Happens at IOP?
At Enlightened Solutions, we understand that every client has unique needs and goals when it comes to recovery. This is why we offer a personalized approach for our Intensive Outpatient Program (IOP) clients at our Ventnor, NJ location. Depending on the level of care and time commitment, clients can give to an IOP, each treatment plan will consist of 9-15 hours per week of specialized care. 
We provide a variety of individual and group therapy sessions such as: 
Mood, Grief/Loss 

Anger Management

Body Image Disorders Group

Codependency Group 

Dual Diagnosis

and Treatment 

Life Skills 

Healthy Boundaries 

Sober Living Preparation

Sustainable Living Practices
Our team of specialists strives to create a supportive environment not only during treatment hours but also in the community outside of our IOP sessions. In addition, we connect clients with like-minded individuals committed to living sober lives. Therefore, they can better reintegrate back into their communities. 
Our staff uses frequent evaluations as part of our IOP to ensure that clients fully engage in their treatments and progress. If additional treatment hours are needed, we will incorporate appropriate groups and activities into the plan. Random drug tests are administered to all IOP clients for safety purposes. Should the need arise, we can recommend partnered physicians specializing in medication management for further support. 
Finally, by providing a full assessment of each client's needs and creating a customized treatment plan, we are confident that our IOP in Ventnor, New Jersey, can help individuals achieve their recovery goals.
Benefits of Enlightened Solutions IOP in Ventnor, NJ
At Enlightened's IOP, we offer a comprehensive treatment program for those struggling with addiction. Our award-winning program integrates medical, clinical, and holistic modalities designed to foster self-reflection and help clients recover from their addictions. Our experienced team of professionals provides compassionate care in a comfortable and soothing environment. 
We strive to empower our clients by addressing their individual needs and personal concerns. While also providing them with the safety, support, and experience necessary to address any complications that may arise during recovery. Enlightened Solutions helps clients and their families heal after addiction and learn to grow together in recovery.
We offer a wide range of treatments and approaches including cognitive-behavioral therapy (CBT), psychotherapy, meditation, yoga, expressive arts therapies such as music or art therapy, nutritional counseling, and more. Moreover, we also seek to build on any previous recovery work our clients have done by encouraging them to deepen their use of 12-Step sponsorship, meetings, and step work. Through this combination of traditional medical modalities as well as spiritual therapies that foster empathy and inner peace, we hope to provide our clients with the tools they need for lasting sobriety. 
Enlightened Holistic Approach to Substance Abuse Treatment
The Enlightened approach to substance abuse provides holistic therapy solutions designed to help individuals recover from addiction and build a happier, healthier life free from drugs and alcohol. Our holistic therapies are rooted in the belief that healing the mind, body, and spirit is essential for long-term recovery success. We believe that holistic treatment can be more effective than traditional treatments when it comes to achieving long-term recovery. 
Holistic approaches to substance abuse treatment go beyond simply getting clean and sober. They also promote healing on a deeper level by teaching clients the skills they need to address cravings and triggers. Clients who regularly participate in holistic activities such as meditation, yoga, exercise, or creative arts have reported feeling more energized, having better sleep patterns, and improving mental health. 
In addition to relieving addiction symptoms such as anxiety or depression, the holistic treatment also helps clients manage physical health conditions and other benefits including: 
Chronic pain or fatigue

Improve sleeping habits

Increase energy levels

Enhance nutrition 

Rebuild damaged relationships with family members or friends 

Feel more confident in social settings 

Gain skills needed for successful life management

Overcome destructive character patterns 
At Enlightened Solutions' IOP Ventnor location in New Jersey, we provide an environment where our clients can find spiritual meaning and purpose while rebuilding their lives without relying on substances. We respect each person's unique journey into recovery and create opportunities for them to discover their path toward transformation that will lead them toward empowerment and fulfillment.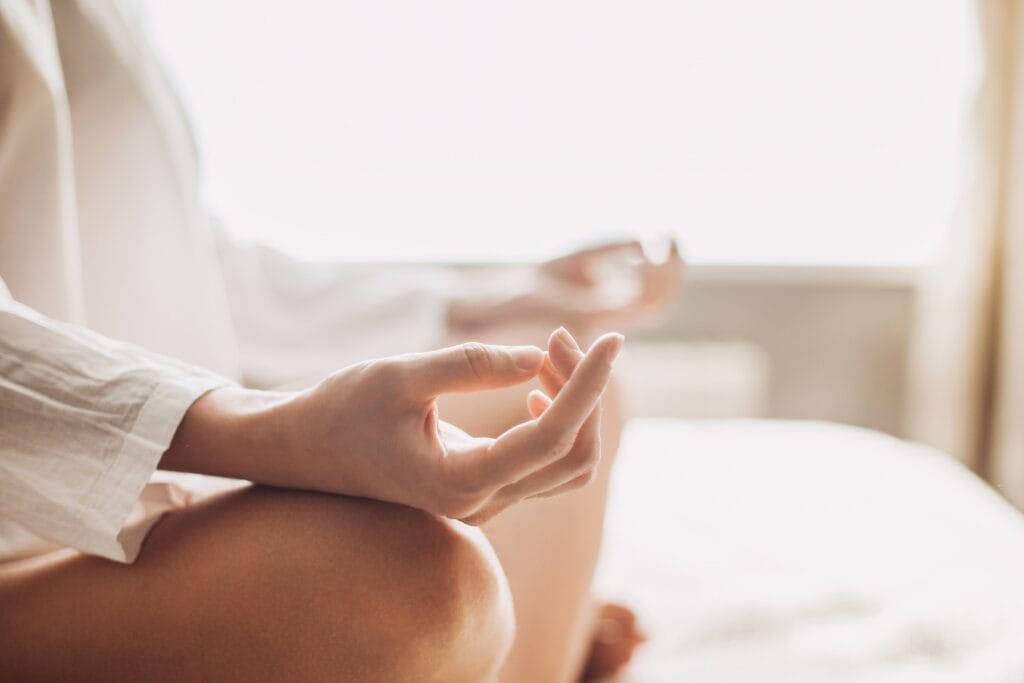 Enlightened Solutions Alumni Programs
We understand how difficult it can be to overcome substance use disorder alone. That is why we provide alumni programs for our clients so that they can connect with people who are on the same path to recovery. Our alumni members are individuals who have successfully gone through our program and now want to give back by helping others do the same. They serve as mentors who not only understand what it is like to go through this journey but can also provide advice, guidance, support, and inspiration when you find yourself overwhelmed by your situation.
Take the Next Step on the Recovery Journey
Enlightened Solutions' IOP in Ventnor, New Jersey, is committed to helping individuals overcome their addictions and reclaim their lives. With a flexible schedule, individualized care plans, and evidence-based therapies, this program provides an accessible pathway to sustainable recovery and lasting sobriety. If you or someone you love is battling a substance use disorder, our certified clinicians can help you get started with the next step on the recovery journey.
Contact us to learn more about the Enlightened Solutions IOP in Ventnor, New Jersey.